MEDIA ARTICLES
EPIC
The boys of Epic Brewing Company took some of their very own wort and put it in one of the machines in our showroom. We were going to "WilliamsWarn" an Epic. So that meant not fermenting under pressure until 100g of pellet hops were added on the third day for a dry hop, then putting the lid on and getting the natural carbonation going. We're using our yeast because it performs well in our personal brewery and Epic PA is so hoppy the yeast flavours don't get a look in anyway (my opinion). It took a bit longer than our normal 7 days as its stonger so more sugars to consume. We had to let it settle for a couple more days dan normal. But after 9 days, way faster than their 4 week process, we had our first WilliamsWarn and Epic baby. The taste was great and the Epic boys were super enthousiastic!
Check out day to day updates on our Facebook

If this doesn't make you thirsty.......

An interview with Ian Williams in The Aucklander
Ian Williams, the inventor of the WilliamsWarn Personal Brewery gets to talk about the ultimate big boys toy in The Aucklander. Check out the article here...
Cool mentions
Our first magazine cover!!
Four months after the big launch of the WilliamsWarn Personal Brewery. We made it onto our very first magazine cover. DefiningNZ is the alumni magazine for Massey university here in New Zealand. Check out the on-line version here
Popular Science magazine still can't believe it makes premium quality beer in 7 days
A great article in the august edition of Popular Science magazine. They took a closer look at how the WilliamsWarn works.
Curious to find out more about the process? click here
Cigar Aficionado in America have posted an online article discussing the WilliamsWarn
Check out this on-line article which followed their article in the magazine a while back. Which one of the two options would you suggest? link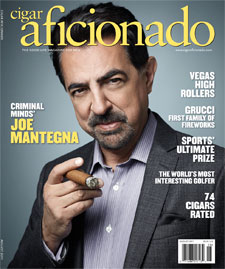 Wise Words at Springwise.com
Springwise.com interviewed me last month for their WiseWords section. Not sure how wise I was but you can see it here...
Trendwatching.com recognises the new global innovation in brewing
Trendwatching.com have put us in their June Trend Briefing. Quite prestigious. Another significant global trend analysis site recognizing the worlds first personal brewery... Check it out here
The Global Response since launch: Stats
It's been an amazing ride since the launch on April 8th 2011. We've had enormous interest from all corners of the globe. For example: 1) We've received over 130 offers for distribution from over 40 countries 2) If you google WilliamsWarn there are now 111,000 hits, before launch it was zero 3) We've had 140,000 people see our video on either our website, Vimeo or other sites who have embedded it. On average 3000 people watch it per week now. 4) We've had over 100,000 people visit our website...........But most of all there has been a huge amount of positivity flowing our way from people who just love the product. So we expect we have a big future as we grow and go forward, which is nice to know after 7 years of wondering what it would be like after launch. So THANKS THANKS THANKS for all the kind words and support, from Cyprus to Iceland. We'll be in all your countries as soon as we can.
Win a WilliamsWarn
The Boundary Road Brewery are holding a beer tasting competition and need 999 beer taster. Go to www.thechosenone.co.nz. ..............one lucky entry wins a WilliamsWarn! Entries close June 30th